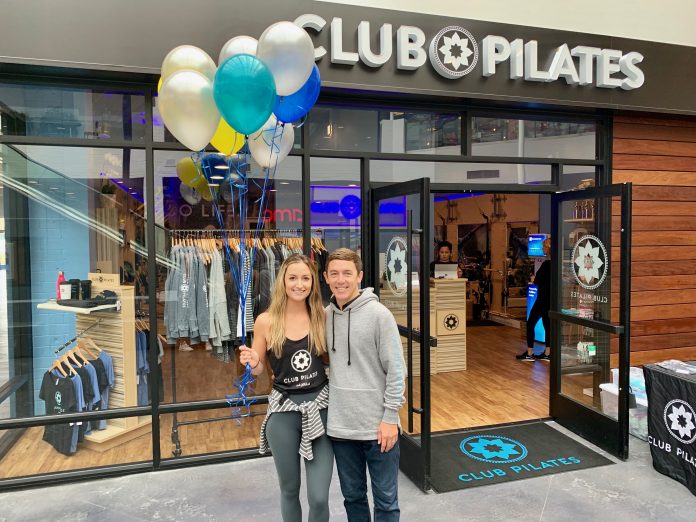 ---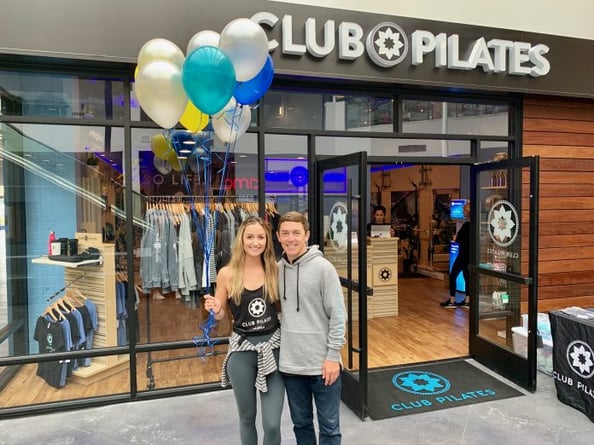 Some believe the number three is lucky, or that 'good things' happen in threes. While the latter may be true for Coronado resident Brianna Clements, who recently opened her third Club Pilates location this month, her success is thanks to hard work, tenacity, and perseverance — not luck.
Brianna, who grew up in Boulder and went to school in Ft Collins, Colorado, credits a chance visit to San Diego in 2013 for inspiring her move to the West Coast.
"I just had this feeling," says Brianna when describing her first visit to San Diego, "I think this is going to be 'my city.' Three months later I moved to La Jolla, then Pacific Beach, and finally settled in Coronado in 2014."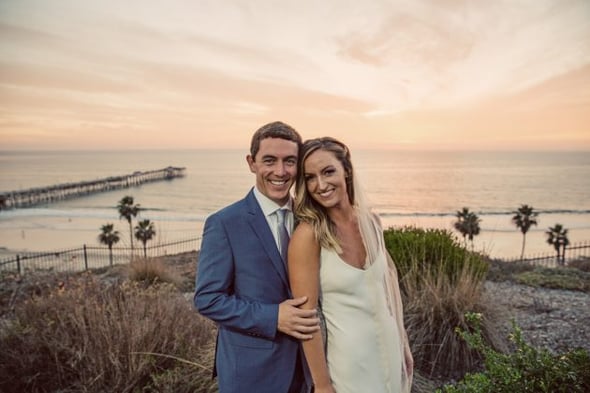 Armed with an educational background in Health and Exercise Science with an emphasis on business and health promotion, Brianna had always intended a career within the wellness sector. It wasn't until she did a Pilates class with a girlfriend, however, that she decided to pursue Pilates as a career.
"Pilates is really a one-of-a-kind, full-body training program that anyone can benefit from," says Clements. "I decided to do the teacher training because it is a comprehensive certification process that covers mat, reformer, springboard, and other apparatus. It's transferable to any other Pilates studio as well."
After certification, Brianna combined her love for Pilates with her entrepreneurial sensibilities and took over her first Club Pilates studio in July of 2016. She followed by opening another in August of 2017. Her most recent studio, Club Pilates La Jolla, opened less than a month ago on May 30th.
"The Club Pilates franchise facilitates 'Pilates for the people,'" explains Brianna. "What used to be expensive and reserved for the elite is now one of the fastest-growing boutique fitness options available. We offer classes daily from 6:00 am to 7:30 pm which accommodates any schedule and fitness level."
When asked whether a Coronado studio is likely to be forthcoming, Brianna smiles as though she may have heard the question before. "I haven't ruled out opening a studio in Coronado in the future, but right now I'm focusing on fine-tuning the existing three."
Brianna goes on to reason that the Liberty Station location has drawn a loyal following from Coronado which enhances the overall sense of community in the studio. "Liberty Station is a really convenient location for Coronado residents," explains Brianna. "The ease of parking and all the neighboring shops have drawn a lot of regulars from Coronado. They really brighten up the studio and create a sense of community. A sort of 'home away from home'."
Although parking and Trader Joe's may be incentive enough for Coronadans to travel OTB to Liberty Station for a Pilates class, Brianna says one instructor, in particular, is the real draw.
"Kelly Geiss is from Coronado and she is a total bad-ass, incredible instructor. There are a lot of people who come to the Liberty Station location just for her class." She laughs, "…and for the parking. Did I mention the massive parking lots?"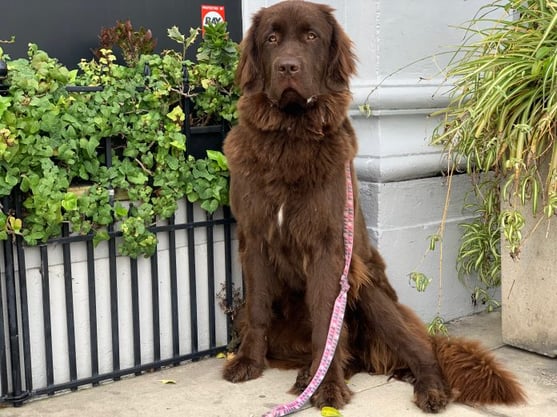 As for what's next for Brianna, she says she's working towards "finding a new normal." When she isn't at one of her three studio locations, she can be found walking her Newfoundland, Layla, around Coronado with her husband Chris of The Clements Group of Berkshire Hathaway HomeServices California Properties.
For more information on Brianna's Club Pilates locations please visit: Club Pilates Morena, Club Pilates Liberty Station, and Club Pilates La Jolla