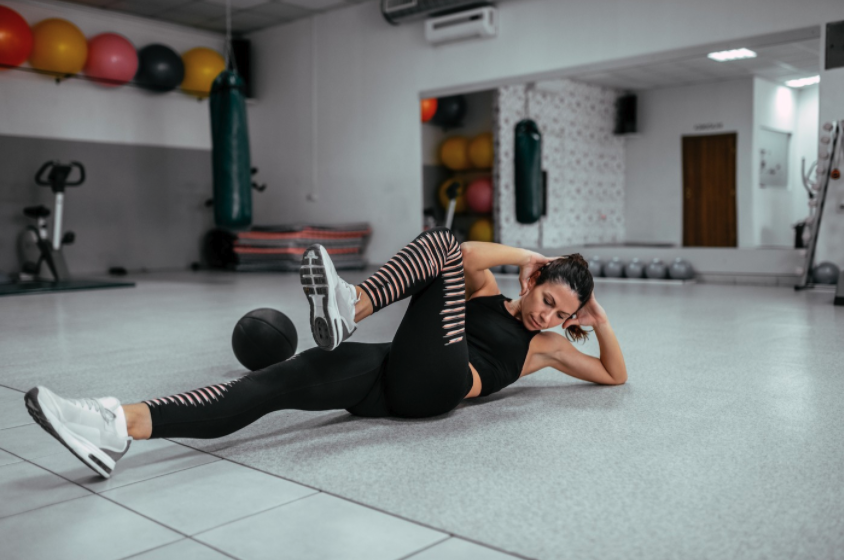 ---
In the encyclopedia of abs workouts, everyone raves about the plank. It's effective, of course, since it engages so much of your core (not to mention your arms, shoulders, and glutes), and there are dozens of plank variations you can play around with (bear planks and side planks, for instance). But, I've got controversial news for you: A physical therapist says there are two abs exercises that are more effective in getting a stronger core.


"There are many other exercises besides a plank that can help strengthen the core," says Adefemi Betiku, DPT, physical therapist and instructor at Club Pilates. "Basic planks predominantly tap into strengthening and activating the transverse abdominis." However, there are plenty of other muscles in your core that you should be paying attention to, he says.

Betiku's take? "The most effective core exercises are the ones that strengthen and activate specific parts of your core, like the bicycle and Superman exercises," he says. What's more, he's anti-plank because there are easy ways to wreck your form, which means not only are you not activating your core, but you could be hurting your body. "So many people experience pain with planks because of poor form," says Betiku. "Your spine and neck should remain neutral with your hips in line with your body." Miss that alignment and you're missing the point of your abs workout. That said, keep scrolling for tips on slaying the most effective core-strengthening exercises that Betiku swears by.