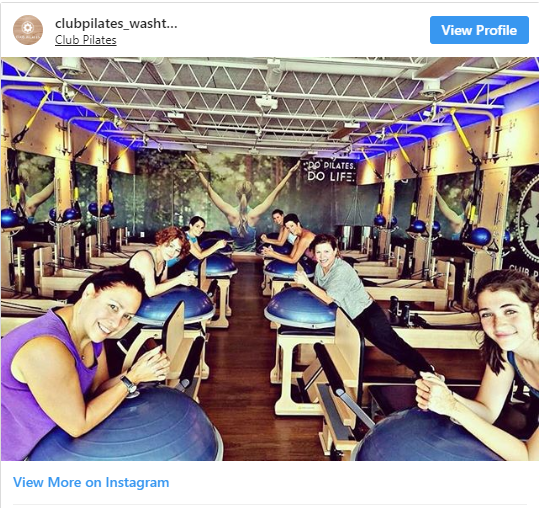 ---
Club Pilates Washtenaw will be fundraising for Breast Cancer Awareness until Oct. 31
"Our goal with the specials in this fundraiser is to be able to make Pilates affordable and accessible for everyone. In turn, it will help support an amazing cause for the community." - Kelli Janiczek, Club Pilates Washtenaw General Manager
Need a reason to get yourself to the gym?
Club Pilates Washtenaw can motivate you. From Oct. 18 to Oct. 31, the pilates studio will be donating 10 percent of all proceeds to the Rogel Cancer Center at theUniversity of Michigan for part of its Breast Cancer Awareness Fundraiser.
General Manager Kelli Janiczek told us that the young Pilates studio wanted to give back to the community. "Club Pilates Washtenaw has been open for just over a year and we decided it's time to start giving back to our local community. This is the very first time we've been able to do a fundraiser, so we're extremely excited."
"Our pilates studio wants to be able to spread as much health and wellness to the Ann Arbor community as possible.
Community is important to us. We make it our priority to create a welcoming environment in the studio, making sure our Pilates classes are suitable for everyone (because Pilates is truly for everyone!), and now we want to give back to an amazing cause to show our support to our members and other women of the community (as well as supporting our friends over at U of M!)...," Janiczek said.
Club Pilates Washtenaw will be offering all sorts of discounts such as discounted retail, 10% off any monthly memberships, $25 membership credit or a free private training session (to those who refer a friend) and free 30-minute intro classes.
Article by Sarah M. Parlette from "All About Ann Arbor"