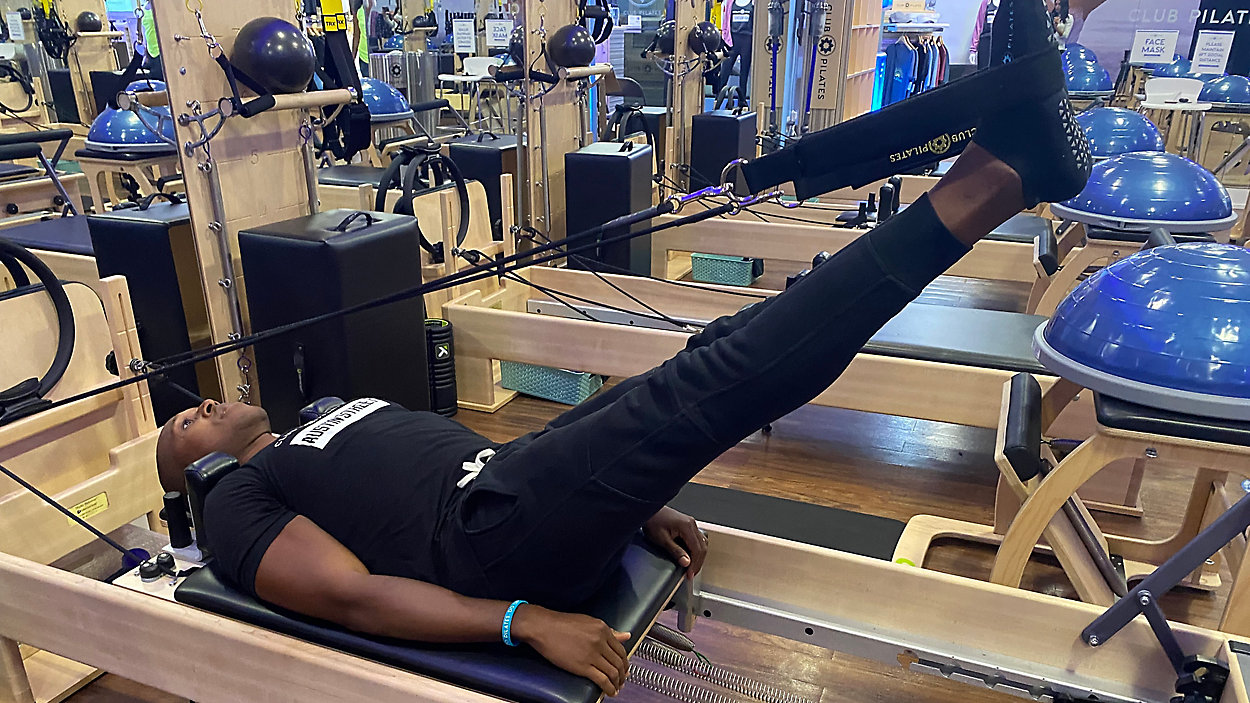 ---
For Martin Davis, it's all about opportunities.
Soon after he came to the United States from Jamaica as a child, he knew wanted to work in law enforcement. Now, he's approaching his 20th anniversary with the NYPD, working in south Brooklyn.
"Overall it was phenomenal, met a lot of great people," Martin Davis said as he flipped through pictures on his phone of him on the job with the NYPD.
"Being open to the possibilities, I think that was what that was and the opportunities have been like incredible," Davis added.
But, working a high-pressure job on the force, Davis realized he needed to seek out a healthy outlet to reduce stress.
After he tried pilates in 2019, he was hooked. He says it's done wonders for his back.
What You Need To Know
Martin Davis is an NYPD captain working in South Brooklyn
He knew from a young age he wanted to be in the force
His other passion is teaching Pilates
It's been a healthy outlet for him in the pandemic and recommends it for others
"My back has always been a concern of mine," Davis said. "When I found Pilates it totally changed everything for me."
Next, came a new, unexpected opportunity for the officer: he became a Pilates coach in his downtime. It's a chance to help others by teaching classes with his wife at his studio in Forest Hills.
"Pilates just aligned with us," Davis said. "Pilates allows you to connect with your core, and that allows you to be aware of where your body is in space. I think Pilates allows me to move so much better with my mind being focused on how I'm moving and where I am moving."
While his focus remains on the force by day, his Pilates night classes give him a platform to help people in a new way.
"Family, work, you know, it's just such a relief to know you have a place to have where you can just let go, find your breath, find your center," Davis said.
Read the article originally posted on Spectrum News New York 1 here.