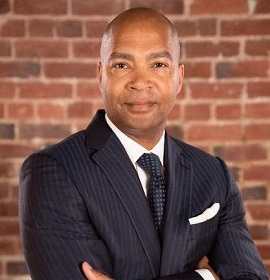 ---
Will Beale is a Navy veteran who specialized in policy, procurement and supply chain management for aircraft carriers, ships and submarines.
He is now an owner and operator of a new Club Pilates studio opening in D.C. Club Pilates is the nation's largest boutique Pilates concept.
"Growing up in Washington, D.C., I was surrounded by U.S. government professionals and military personnel from a very early age. My father was in the National Guard and when I graduated from high school, the military became the clear choice as it married two of my interests – serving our country and traveling abroad.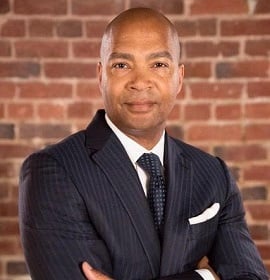 I quickly rose up through the ranks and was offered a leadership position as an officer candidate which, in turn, granted me a scholarship to college. While at George Washington University, I learned valuable skills such as work ethic, leadership and organization that would positively impact my military career and entrepreneurial journey in the years to come."
Following My Entrepreneurial Spirit
"As I reflect on my time spent in the military, I am reminded of how this experience taught me indispensable tools that I continue to utilize as a franchise owner today. As a military veteran, re-entering the workforce can be an exciting and challenging time. For many veterans, the desire to utilize the skill set mastered in the military means embarking on a journey of business ownership as there are clear parallels between the two. For me, before I finished my service, I began to think about what I really wanted to do when I 'grew up'. This was fueled by the question that kept repeating in my head 'who am I and what is my why?' - a question many veterans grapple with after their service.
During my transition towards the business world, I took a 'Boots to Business' class that opened my eyes to the world of franchising for the first time. As I started researching different franchise opportunities, I knew I wanted to invest in a concept that would get me outside of an office and out into the community. With my roots deeply tied to the healthy, outdoor lifestyle of San Diego, I began to realize that fitness was the right path for me.
With a desire to help people get and stay in shape, my path became clear to me."
"While there are many avenues that veterans can choose when re-entering the workforce, franchising lends itself extremely well to the skills learned while serving. From systems and processes to adaptation and integration, franchising and the military mimic each other in many ways. Whatever avenue you choose, by following the above tips to overcome common challenges, you will be on the right path to your next journey."
Article originally published on Franchising USA Magazine