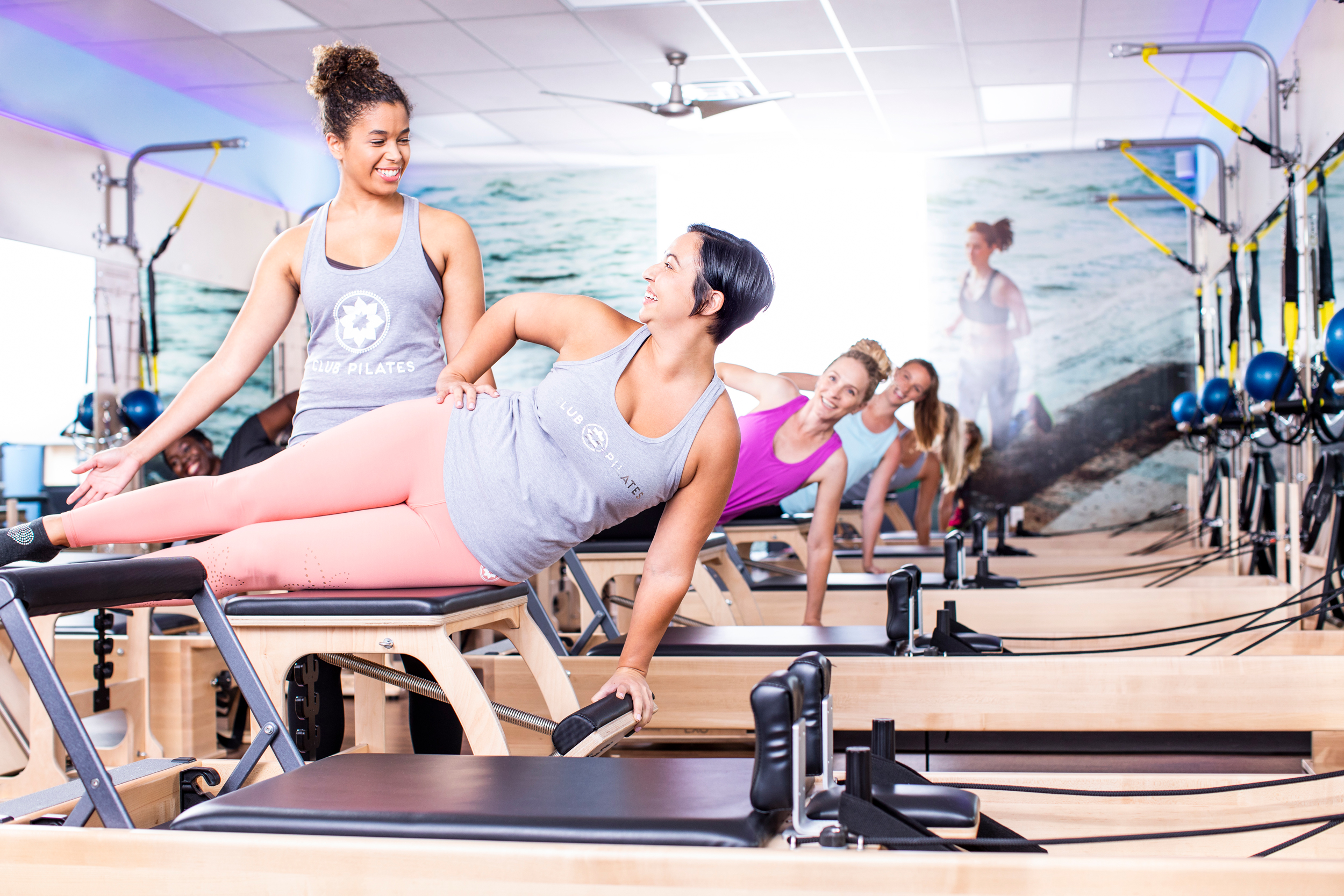 ---
Who can do Pilates?
Pilates is a little like that woman at your gym with fancy workout gear and the sort of moves that put pro athletes to shame. In a word: intimidating.

Maybe that's because tons of ultra-fit (and ultra-wealthy) celebrities swear by the practice. Or maybe it has to do with the fact that Pilates studios used to only exist in expensive cities, with classes costing an arm and a leg. The crazy machines probably play a role.

Truth time: The exclusive feel of Pilates is in the past.

These days, the practice is popping up everywhere: in small towns, in big gyms, even on your at-home fitness app of choice. And while the machines are way less complicated than they look, all you really need to do Pilates is a floor.

It's high time we all admit that this mode of exercise is great for experienced exercisers and beginners alike.
A whole-body approach
"What I love about Pilates is it is a physical fitness method that is holistic," says Tabatha Koylass, owner and master teacher at TabPilates in Chicago. "It is extremely holistic in terms of its ability to address everything: strength, flexibility, stability, mobility, breath, and the mind-body connection."
Pilates is great not only for improving fitness but also for cultivating body awareness, which allows you to do all kinds of activities safely.
It's also scalable for any fitness level. "We can give progressions or modifications depending on the person's level," says Davina Wong, master instructor at Club Pilates in Los Angeles.
Learn more about what Pilates is, how it works, and what you need to know before taking your first class.
Read the whole article on The Healthy or MSN.