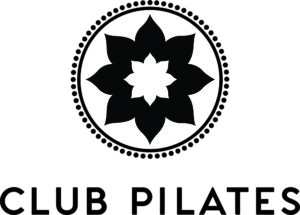 ---

LOS ANGELES, CA--(Marketwired - September 28, 2016) - Club Pilates is taking the boutique fitness world by storm. Having announced their 150th location sold in April 2016, they are continuing to make their mark as the largest and fastest selling Pilates franchise, announcing today 300 locations sold in 27 states!
Be on the lookout for what's about to become your next fitness obsession. Projected to have 150 studios open in the U.S. before the end of 2016, Club Pilates is expected to surpass many popular boutique fitness brands. CEO of Club Pilates Anthony Geisler shares that "he's excited to be a part of a revolutionary Pilates brand that is the source to people living fuller, richer, healthier, and more satisfying lives."
True to Joseph Pilates method, Club Pilates conditions your body in the most classical manner, while offering an array of well-rounded workouts: Barre, TRX, bootcamp, springboards, and exo-chairs. Ranging from beginner Pilates classes to advanced Cardio Sculpt workouts, classes run seven days a week, and are inclusive and accessible to everyone.
The Club Pilates brand has an influx of members coming in monthly, due to their unbeatable membership prices, their top-of-the-line balance body equipment, and their best in class trainers. Compared to the 40 hours of instructor training of other Pilates brands, Club Pilates requires a minimum of 500 hours of instructor training to ensure the highest level of expertise and instruction. You will leave feeling challenged yet invigorated! Great trainers, sweat inducing workouts, and strong sense of community is the core foundation for Club Pilates. Their mission is to help you Do Pilates. Do Life.
About Club Pilates
Founded in 2007 and franchising since 2012, Club Pilates is the nation's largest and fastest-growing Pilates franchise. Class formats target a wide range of clients needs from young to more senior and beginner to advanced. Club Pilates is the first studio to create a 500-hour Teacher Training Program designed to thoroughly and safely teach group Pilates apparatus classes along with TRX, Triggerpoint, and Barre. Club Pilates has already sold 300 territories throughout the United States. Its over 300 instructors provide a current annual rate of over 2 million workouts to tens of thousands of members. For more information, visit clubpilates.wpengine.com.