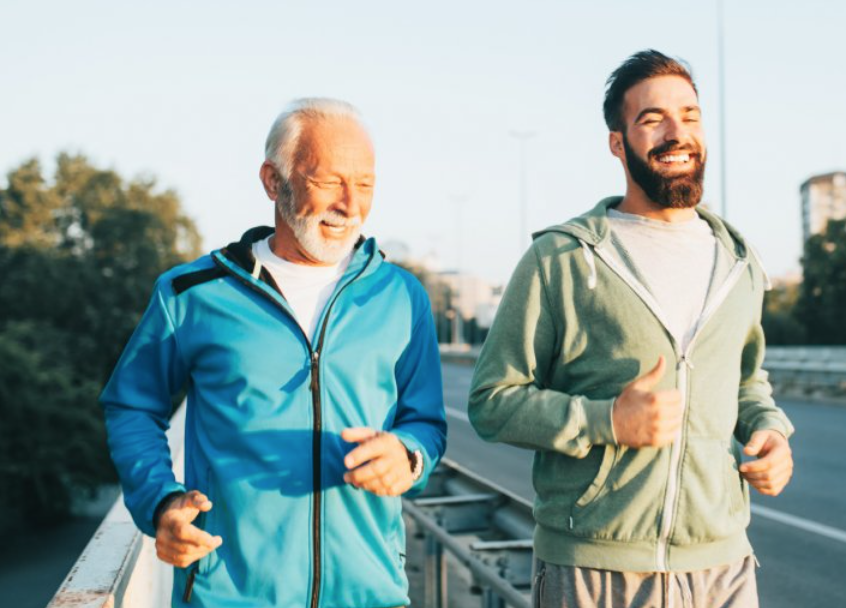 ---
Whether You're 25 or 65, This Is How Experts Say You Should Be Working Out
Read the whole article on Ask Men here, and read below for the spotlight on Club Pilates.
How to Work Out In Your 30s
---
As you enter your 30s, your workout schedule might look very much like it did in your 20s. However, you may also begin to find that recovery takes a little longer after your workouts. And, not to freak you out, but your body naturally starts losing muscle around age 30, so you should already be regarding your workouts as preventative medicine at this age.
"The saying 'If you don't use it, you lose it,' is very real when it comes to muscle mass as we age," says Cathy Spencer-Browning, VP of Programming and Training with MOSSA. "On average, an inactive individual will lose roughly three to five percent of muscle mass each decade after the age of 30. It may not sound like much, but progressively, it reduces our strength and function."
She goes on to explain that the technical term for this muscle mass loss is sarcopenia. Fortunately, the good news is that you can reverse sarcopenia and boost your muscle quality with resistance training (a.k.a strength training). If you're not quite sure where to start, however, this would also be a great time to consider a personal trainer to help you master your form and strike the right balance of lifting exercises that will be most beneficial for you.
Whether on your own or with a trainer, Cullen recommends training with purpose at this age, getting in two days of LSD cardio as well as four days of strength-driven interval training, which focuses on strength, cardio, and athleticism. To switch things up on the cardio front, Halloran suggests boxing for a great calorie burn and added stress relief, and rowing for a heart-pumping, yet low-impact exercise that's great for working around any pre-existing injuries.
Club Pilates instructor Freddy Ocansey also points out the importance of strengthening your pelvic floor and your glutes to stave off lower back pain, improve your balance, and set the tone for increased hip stability early on. He recommends incorporating Pilates into your fitness regimen at any age to help in this arena.
"Individuals as young as 16 can really begin to reap the benefits of Pilates, especially those who are active in sports," Ocansey says. "It can help men age healthily by decreasing stress, and improving posture, balance, and coordination, as well as maintaining and increasing muscle mass, and improving range of motion! The benefits are truly limitless."